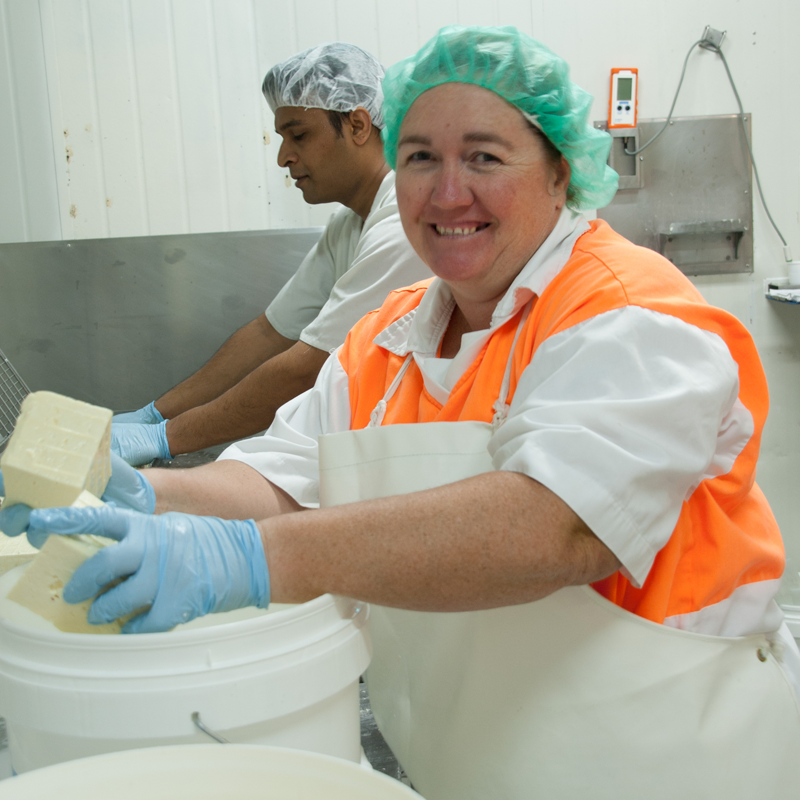 Come and work for us!
At Riverina Dairy we are proud to be supporting the region through building skills and knowledge in this exciting and diverse industry. We love to come up with new ideas and solutions that provide the highest quality products and standards in everything we do.
Our anything is possible approach gives us the freedom to work creatively, and show genuine care for our colleagues, customers, suppliers and ourselves.
Come and be part of the fresh thinking team at Riverina Dairy Co.
For further information contact hr@riverinadairy.com
"I like the sense of community it's close and like a family. We all look after each other."
– Mick P
"We get things done. We always find a way. It's a 'can do' place, and we stick together."
– Paul M
"It's a place people can develop and you're rewarded for your efforts. More responsibilities and different experiences."
– Nathan B